Versatility Professional Tool Storage
Industrial Tool Storage Solutions - Laser Storage Cabinet
Versatility Laser Storage Cabinet provides safe and secure storage for laser lenses, nozzles, laser accessories and cleaning supplies. This heavy-duty cabinet contains six (6) locking drawers and (1) one see-thru compartment and a vinyl worktop. Versatility's Industrial Tool Storage Systems make it easy to sustain and standardize; keep items sorted and inventoried; and effortless to straighten and locate for simple retrieval while keeping them shiny, clean and protected.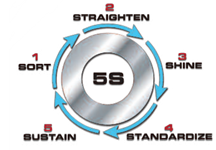 Heavy-duty cabinet for all types of Fiber Laser or CO2 Laser Cutting Machines
Protects investment
Provides safe and secure storage for lenses, nozzles, laser lens cleaning supplies, and accessories.
Six locking drawers
Compliments "Lean" and "5S" Initiatives.