Purchase Products through Versatility Professional Tool Storage
May 8, 2019 | General, General
Author:
1. Find cabinet or cart to fit your needs.
2. Choose any applicable options: Worktop, Cabinet Bottom (Forklift, Pallet or Mobile),
3. When we receive your order, one of our experts will contact you to confirm the details of your order and will contact you with complete cost including shipping. At that time you can confirm your order and apply charge to a credit card.
Option and order information is located at the bottom of the product page below features and benefits.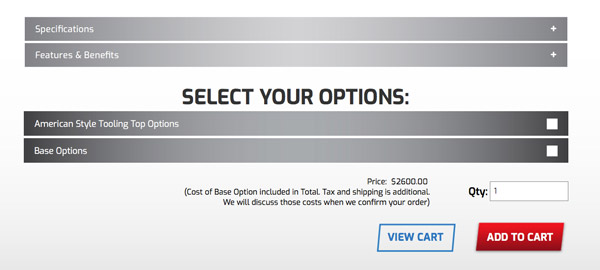 ---
« Back
---